No Escape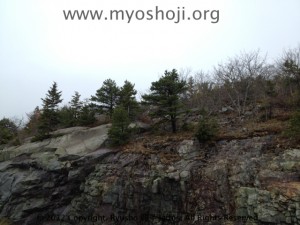 HAVE you ever had a dog mix it up with a skunk?
Well, the thing is when a dog and a skunk mix it up the dog probably comes out worse off. No matter what the poor thing does it can't escape the smell and if it brings into the house you can't either.

As we live our life we are continually making causes in response to effects we are experiencing. While it may seem sometimes like we can get away with making causes and receive no effect, either good or bad, in reality we can not escape unaffected.
We don't try to make good causes and avoid making bad ones because some one will punish us, instead we do so because it is the surest way for us to positively control the elimination of suffering in our lives.
"Some living beings planted the roots of good in their previous existence. Some of the roots have fully developed." (Lotus Sutra, Chapter IV)
On one level our previous existence was only a moment ago. Chanting Namu Myoho Renge Kyo is the surest way to ensure not just the planting of good roots, but also of nourishing what has been planted.
Share on Facebook